This sure feels like my house most days....but not for the reason that I made the sign. Mine has more to do with living with 4 males! It's been raining here since last Wednesday, so I had lots of time to create new signs. Anyway, my hubby watches a program called Fringe and it's sort of X-Files an Twilight Zone combined, so inspiration struck and I made some more "Twilight" signs to add to my twilight series. I know, how do vampires and the supernatural mesh? But it was the thought of the twilight zone, that my mind went off...I know scary where it will go, huh?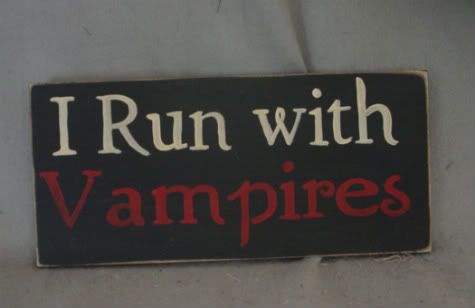 This sign is for all the young girls that dream about being with a vampire...how romantic huh? To be in love with someone that can love you forever?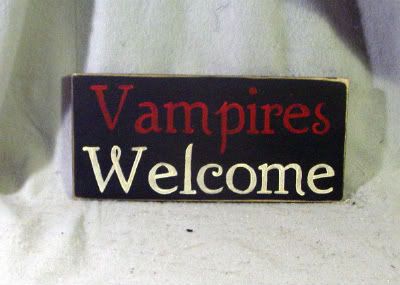 Of course this is for the true vampire fan....put out the welcome mat and they will come? LOL!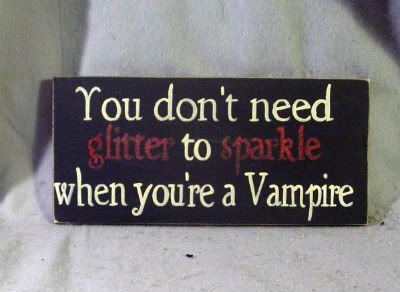 This was a quote from one of the books...not too sure what this one was about exactly but it did give me the opportunity to use the red glitter paint I have! LOL!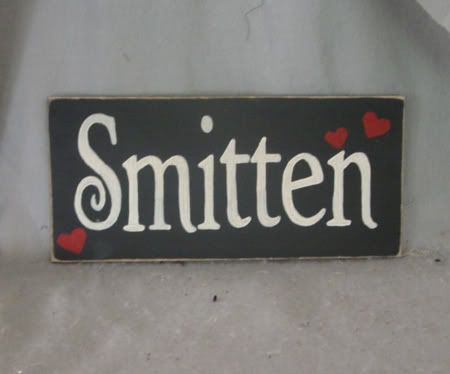 Of course, I started with Bitten, but somehow it morphed into Smitten. I guess to be in love with a vampire one does have to be smitten to get bitten! LOL! Sorry couldn't resist. I have no idea what all the hype surrounding the Twilight series is all about, as I have boys and they tell me it's a chick thing! So maybe in my free time, I should read one of the books.