.
I started out making some new sign this last week....without much of a theme in mind and what I came up with is a cross between witch signs and oz signs. See where my mind wanders... Of course the oz sign is my favorite one! LOL!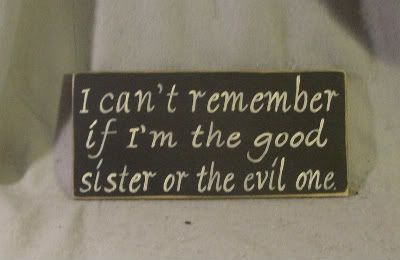 Of course being the youngest of 3 girls...well let's just say there was lots of sisterly love in our house! LOL!
And of course anyone that has a sister feels like this sometimes! Anyway, nothing like having a sister or two that you can poke fun at! LOL!