It's May Day. Hard to believe a quarter of the year has already gone by! Where does times go? These pansies are on my front porch. Aren't they gorgeous? It's been sort of showery on and off here for the last 3 days. Which has helped my grass seed sprout.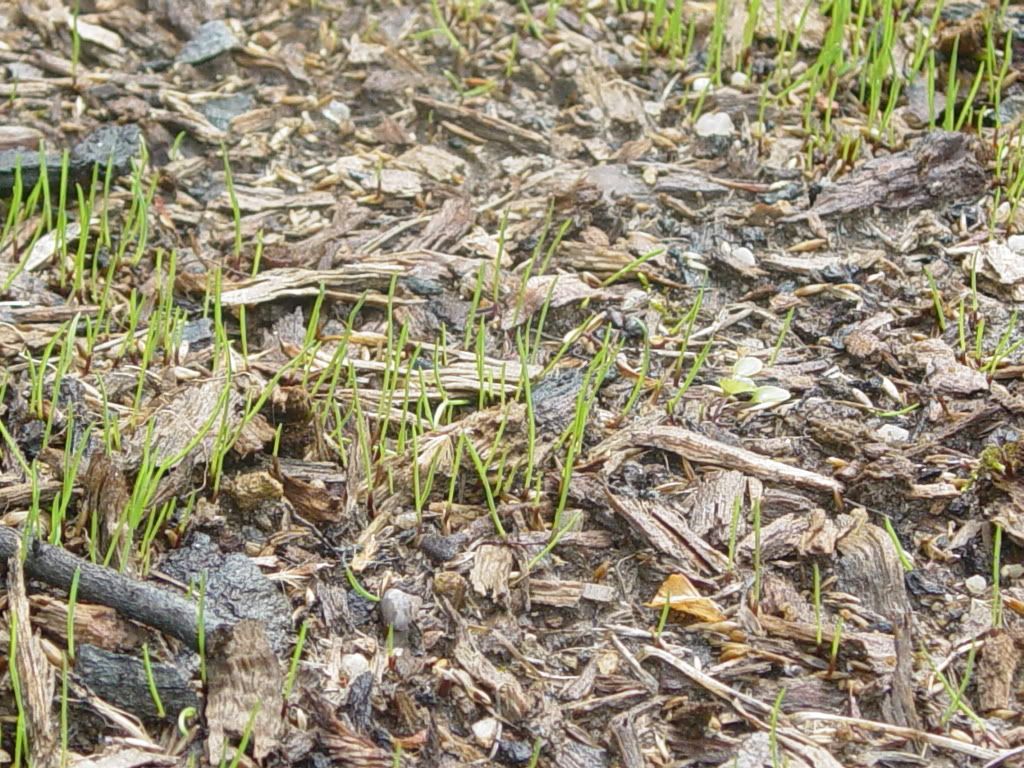 Can you see the sprouts? LOL! They are there! Yippee! In February we had a large Silver Maple taken down due to disease. The branches were hollow and we could see daylight through the trunk. It's sad but the tree had to be removed. So down it came...now the challenge of getting grass to grow.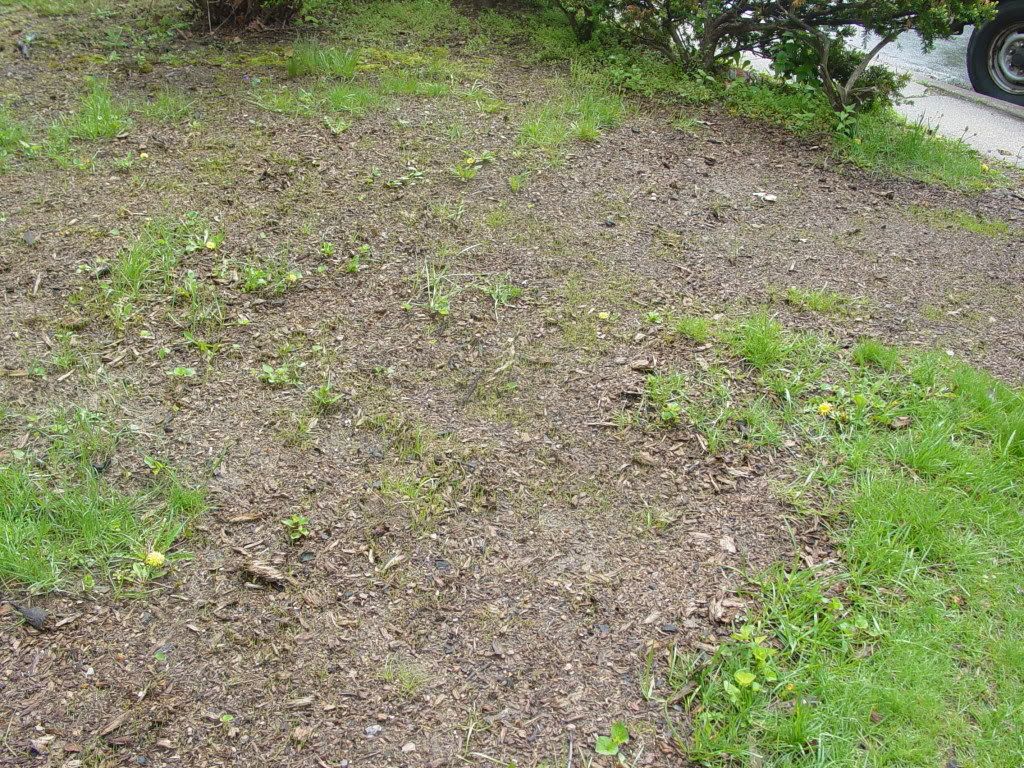 I've fertilized the lawn, watered it 3-4 times a day during the 90+ degree days and it's finally paid off...I have grass sprouts! WooHoo!! I know the little things in life that make me happy. I can grow flowers but grass has always been a challenge for me. Funny thing is that the hubby has a lawn mowing service! We are the true shoemakers family! LOL!
I need to go back and overseed some more and hopefully in a few weeks the dirt area will have filled in with a nice green patch for my boys to mow.
The sun has peeked out again so it's time to go put out more seed....Mother Nature is suppose to provide us with some more showers tonight so the seed can get another soaking.
Have a Happy May Day whether you are dancing around a maypole or working in your garden.