What happens when you take some grapevine wreaths/shapes, old shutters, barn stars, pip berry garlands, coffee stained hangtags, fabric, light sets and put them together? Well hopefully, some great prim decor!
I've been busy doing some outside painting the last few weeks. Our front door was plain white....5 coats of paint later and it's a great prim burgundy. I decided that the front door also needed a new wreath decoration....so what do you think?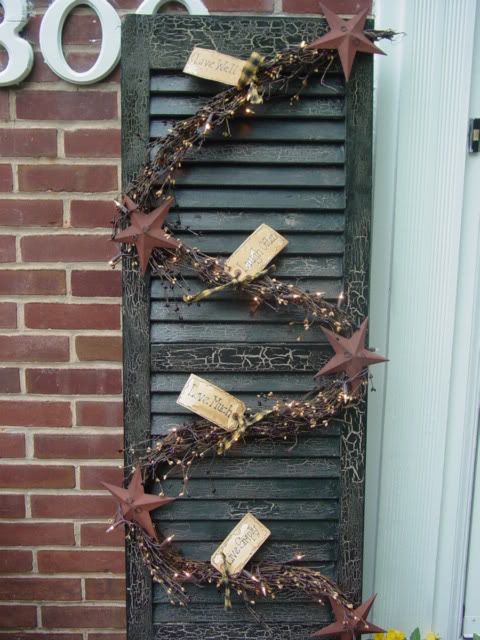 Shutters that were from an old farmhouse!
Here are a few pictures of some of the new prim decor that I made with a bunch of the things that I picked up while wholesale shopping last week.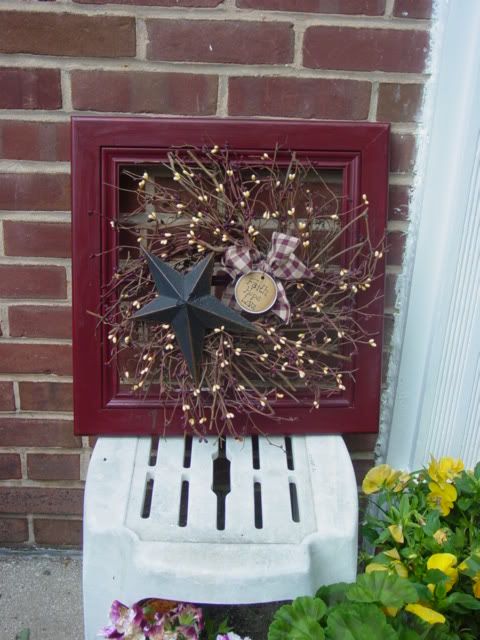 Most of the prim decor I make is sold at my weekend craftshows.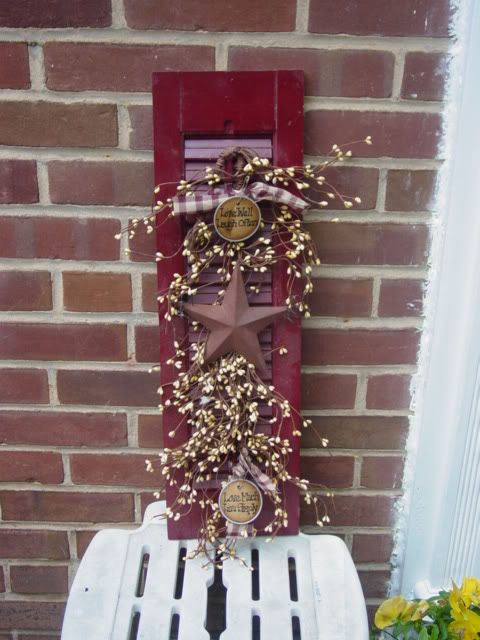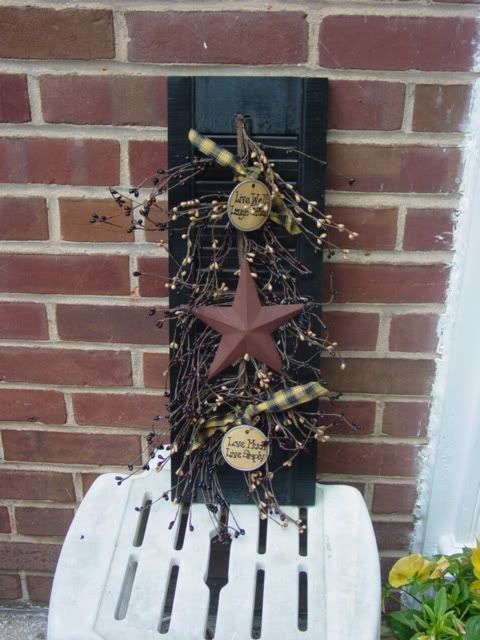 Of course I did something for the summer season...using prim americana pip berries, a rusty barn star, a grapevine wreath and some coffee stained hangtags.
Creating prim decor is a nice change from painting for me. It gives me another outlet to let my creative juices flow.