Thought I would post my new themed signs...This weeks theme was "diva". I had a special request for a personalized "diva den" sign on etsy and things just took off from there! LOL!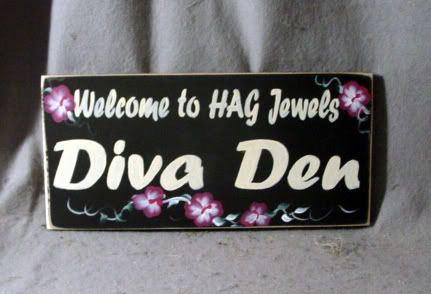 So thank you to Helen of
HAG Jewels
for the inspiration. Be sure to click on her name to check out her etsy shoppe.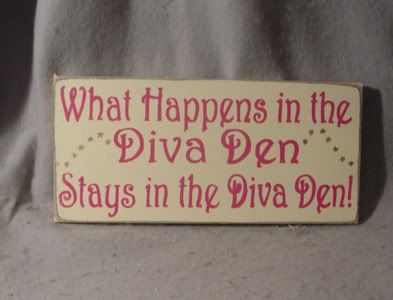 I think this one is a hoot...you never know just what will happen in a diva's den! LOL!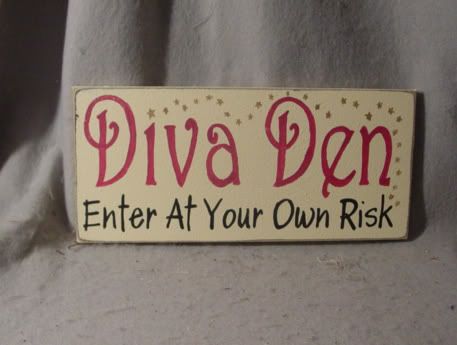 And of course, if you are of the male gender...you definitely want to enter at your own risk! LOL!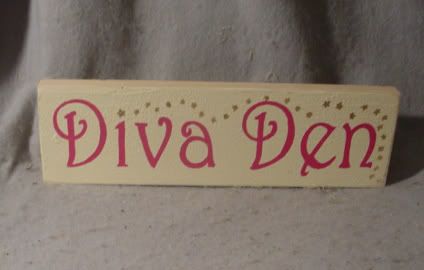 This one is just for marking out your territory! It's a nice big sign 5½"x20" so there will be no mistaking who's territory it really is! All have been done with an ivory background with fuschia lettering and gold star accents to complete that true diva look.