We're slowing making progress on the kitchen. I pray for rainy days...that's when the hubby works on the kitchen as his lawn service business takes priority...sigh!
The hubby and Josh are removing the plaster from the wall between the kitchen and dining room. The hubby wants to put a counter bar island in...as I said this project has a life of it's own!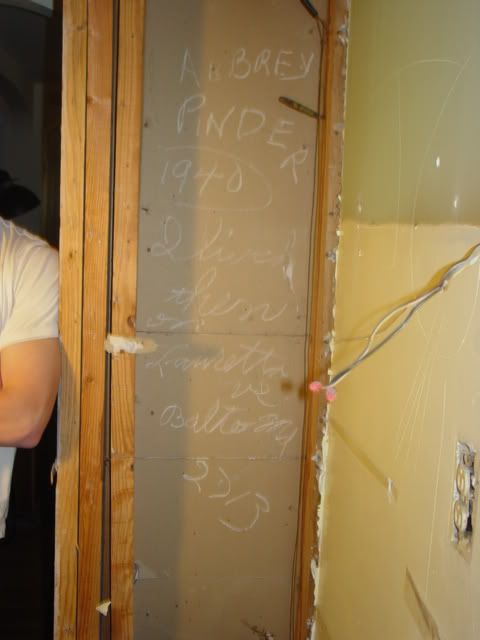 While my house was being built one of the workers signed his name and gave his info on where he lived. I love finding things like this. Gives the house some personality. In the previous picture, there is a telephone ringer box in the corner of the wall...pretty cool. We also found a pocket knife that was left in the wall by someone.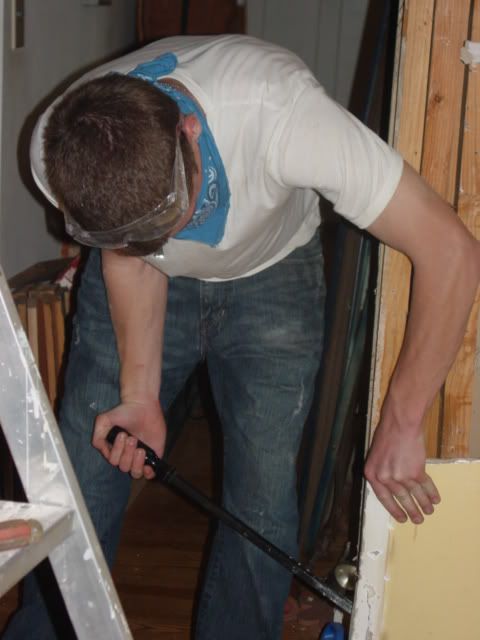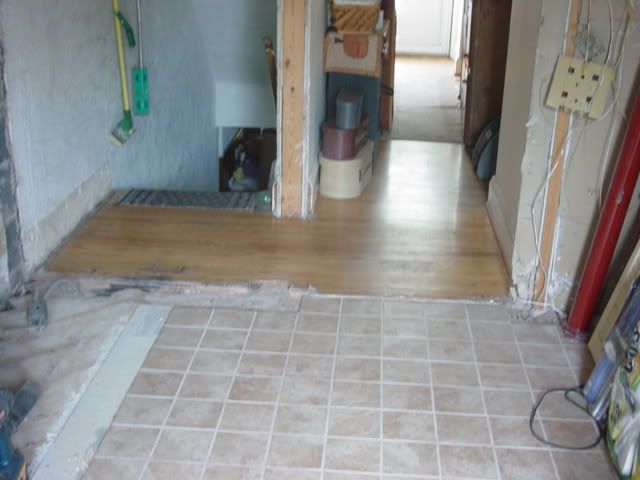 The walls that were leading to the basement alcove and living room alcove have been removed.It makes the kitchen look so much bigger. We now need to tear out the hardwood floor to incorporate that part into the kitchen and extend the ceramic tile floor. The basement steps now are straight shot down...no more corners to have to turn and wasted space. Yeah!
It looks like one more day of demolition and we should be able to start working on reconstruction. With the forecast of 5 days of rain...maybe lots will get done...then again the forecast is for showers...so maybe not.