My friend Sharon has been bugging me for an update on my kitchen renovation. After putting in a new kitchen floor, I decided that the cabinets needed to go, the bulkheads needed to be removed, new lighting needs to be put in, a new tile backsplash installed.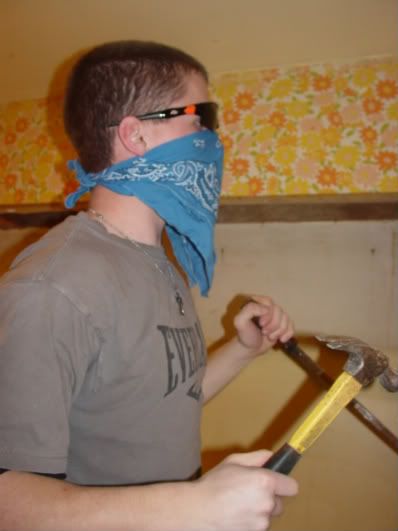 That's Josh working...looking cool while doing it. Isn't the wallpaper lovely? That was under another layer of equally bad wallpaper.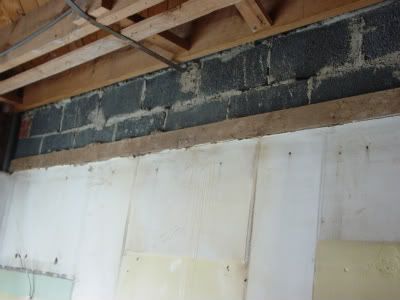 The bulkhead is removed.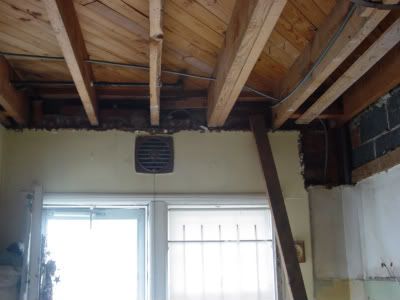 The ceiling plaster is down. So is the lovely light.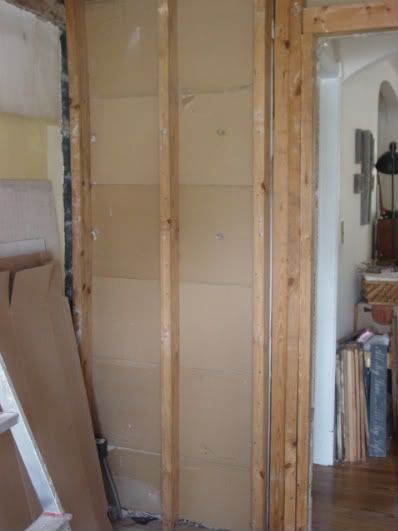 Half of the plaster is off the wall.
This project has taken on a life of it's own. We still have more demolition to do before we can start reconstruction. Two trips to the dump to take the construction debris away.
Yes, my hubby moves slower than molasses at the South Pole. Sigh! I may have a new kitchen sometime before the end of the year.