Customers at my craftshows always ask me if I paint all the things that I have in my booth...I must admit I answer a little sheepishly, that yes, I do. I guess you can say I'm obsessed.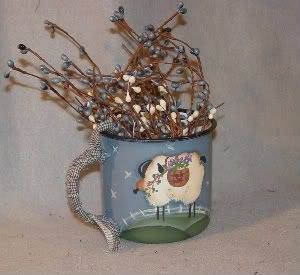 The conversation then goes something like this..."You must paint all night and day". Some days I do, some days I don't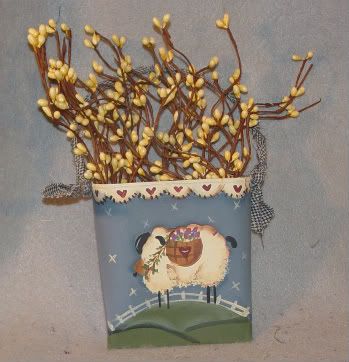 Part of the "secret" of how I get so much painted is to paint more than one piece with the same design.
I know...boring! But if you want to have enough to sell at shows week in and week out, you do what's necessary.
So when I'm painting for shows I basecoat a bunch of different pieces to put my design on.
I then proceed to transfer the pattern and start to paint the design. It just makes sense to paint multiple pieces since the brush already has the paint...it doesn't take that much more to paint one, two, three..or how many more with the same color.
I've painted the same design on 10 different pieces.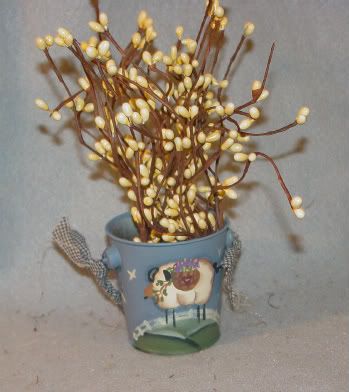 While they may all have the same design they do look different. As you can see I've added some pip berries, rusty stars, homespun fabric, to enhance each piece.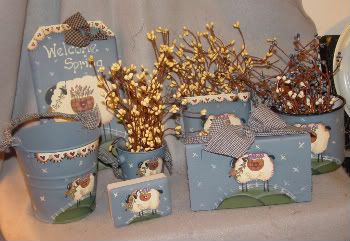 More than one piece also makes it easy to display at craftshows. I group like themes together to help my customers focus on their decor. This helps them add to their collection and it helps me with increased sales.