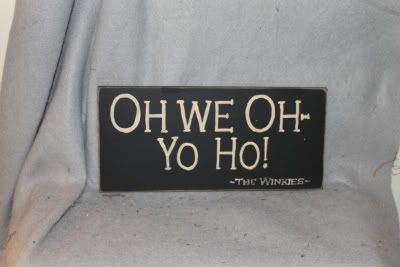 I visited the Land of Oz again...can't help myself. I got my new camera on Friday and boy is there a HUGE learning curve as you can see in the first picture. I need to learn "how" to crop using the new cameras program. It's much different than my previous one. I took this picture using my new camera...see told you! Need to learn to crop.
I take no responsibility for this song being stuck in your head now. Do you know who the Winkies are? Besides being the inhabitants of Winkie County they were the Wicked Witch of the West Soldiers. I've included a map of Oz.
Each section of Oz was ruled by a witch. The worst were the Wicked Witch of the East, which Dorothy dispatched to the great beyond in the first scenes of the movie and her sister ,The Wicked Witch of the West,which Dorothy melted in the final part mistakenly splashing water on her, while trying to extinguish the scarecrow who the W.W. of the West set on fire.
Glinda, the Good Witch of the South is thought to be the most powerful of the four witches. She and her nice counterpart to the North wear white flowing dresses much like a fairy godmother or sorceress. While the W.W. of the East and West both were black..sort of sinister if you ask me.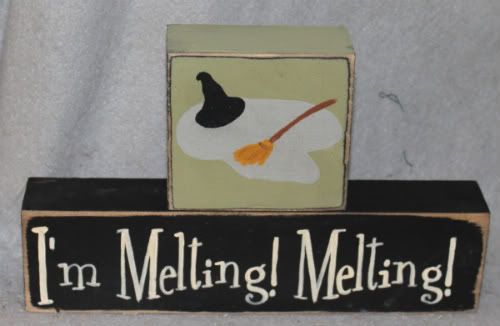 Glinda the Good Witch told Dorothy that she did have the power within herself to return to Kansas...in fact she had it all along. All she had to do was click her heels 3 times and say "There's No Place Like Home". Of course Dorothy was the one who disappeared from Oz. This picture was taken with my old camera...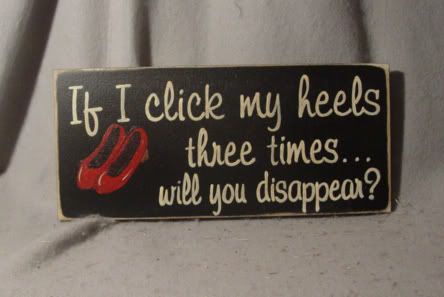 And the final sign I absolutely love...it's what someone would of or could have asked the scarecrow. Heck I might even hang one in my house...
I hope to get better at adjusting to my new camera and look forward to seeing the quality of the pictures it can take. Anyway, for now...Oh We Oh, Yo Ho! LOL! Couldn't resist! And as always you can find my new signs in my etsy shoppe.